Remember the good old days when Mark Wahlberg, then Marky Mark and the Funky Bunch front man, could don a pair of Calvin Klein undies, appear on a larger-than-life Times Square billboard and no one thought to ask: Is he gay?
Well, boy, times have changed. Mason Noise, a finalist on England's wildly successful X Factor (season 12) took the Calvin Klein challenge for U.K.'s Gay Times Magazine and let's just say the silhouette of his penis has a lot of people asking that very question. (Because, you know, only gay men pose semi-naked in underwear.)
Noise kept is classy. In a response on Instagram, the singer-songwriter wrote: "A lot of you have been asking if I'm gay or straight since I posted this with @gaytimesmag." Regardless of my sexuality, we should focus on the two not being separate in society because actually, it doesn't matter one bit."
[
RELATED: If There Were An All-Male Nude Gym, This Is What It Would Look Like
]
Advertisement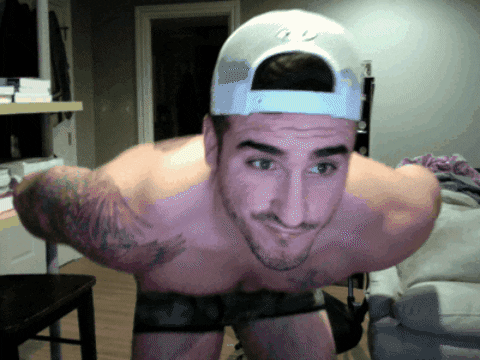 Chat with the hottest and horniest hunks online, at GailyXLive.