Director Matt McDermitt has released a gorgeous short film starring former Sean Cody porn star, Jarec Wentworth, dancing in the streets to Simple Minds' 1985 classic "Don't you (forget about me)."
"Hi this is Matt McDermitt the director, I've been sitting on this footage for about a year – It was intended to be a short form advertisement but it found it's way into becoming this short film," writes the films director.
This post is brought to you by Sean Cody, the hottest amateur gay porn site online. GailyX readers can join today for just $1, click here to join. 
"The shoot was in downtown Los Angeles last winter and Jarec Wentworth was visibly nervous about the concept but I talked him into it with a lot of moonshine. I think you'll agree what was captured is haunting and beautiful. This was just weeks before his infamous arrest and one of the last times I saw him."
He adds: "It's also worth noting the video doesn't have a single effect or color process applied – it's completely raw until the last shot where I pulled the color… I personally think that is magic."
Advertisement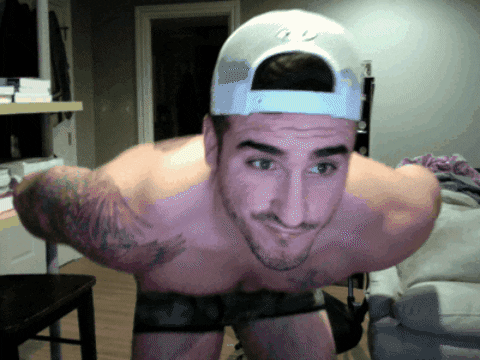 Chat with the hottest and horniest hunks online, at GailyXLive.
Watch below: