EastEnders star Lorna Fitzgerald's new boyfriend is the talk of the internet after it was revealed he was a £350-a-movie gay-for-pay porn actor, according to the Sunday Mirror.
Keo Reid has allegedly starred in dozens of fetish videos where he received spanks, lashings, and oral sex from men. He was identified as 'Oliver' from Straight Lads Spanked.
According to the Mirror UK:

Sports therapist Keo Reid, 25, who has been dating Lorna for six months, has made more than 20 sleazy X-rated online fetish films under a fake name showing him naked.
A friend said the hunk allowed himself to be filmed naked, spanked and beaten by other men for "a bit of fun" and "good money".
Former builder Keo, 25 – who is seen on screen being flayed by objects including a belt, a cane and a brush in more than 20 shocking videos – has kept his sleazy £350-a-movie career quiet.
The friend said: "He will be devastated if she dumps him over this. He knows it's not good for her."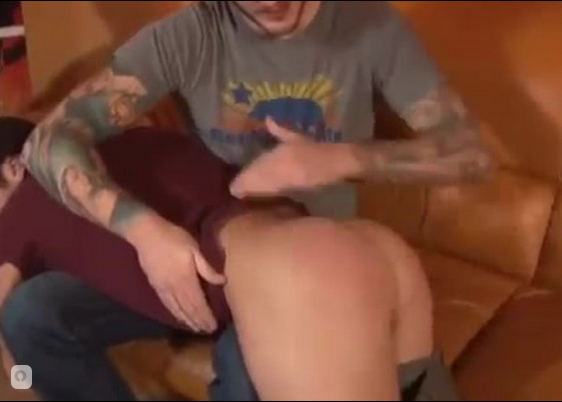 And tonight a source close to 18-year-old Lorna, who has played Abi Branning for eight years, admitted she was "really embarrassed" about the revelations.
"She's such a sweet girl and she'll hate her family and everyone else finding out about this," said the source.
"It'll come as a real shock to them. I feel so sorry for her."
Keo and Lorna have been dating for the past six months. The fresh-faced blonde has become a firm favourite with ­EastEnders fans.
Check out some full-frontal X-Rated photos HERE.
Check out one of his spanking videos here.